Here are FB Weekend registration instructions from Scott Blanchard:
Point your Web Browser to the Main Link
You may get something like this: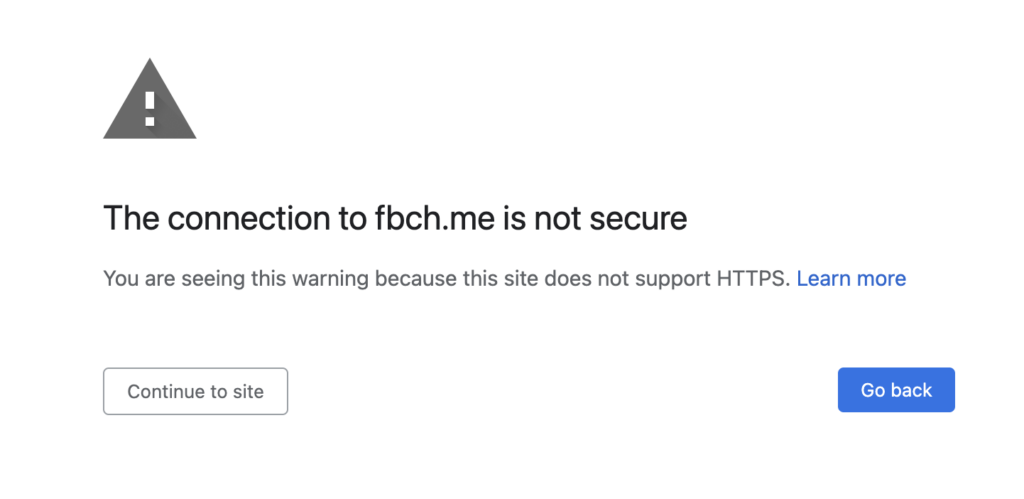 Ignore the warning, and click on the button "Continue to site"
Click on the building/room option you want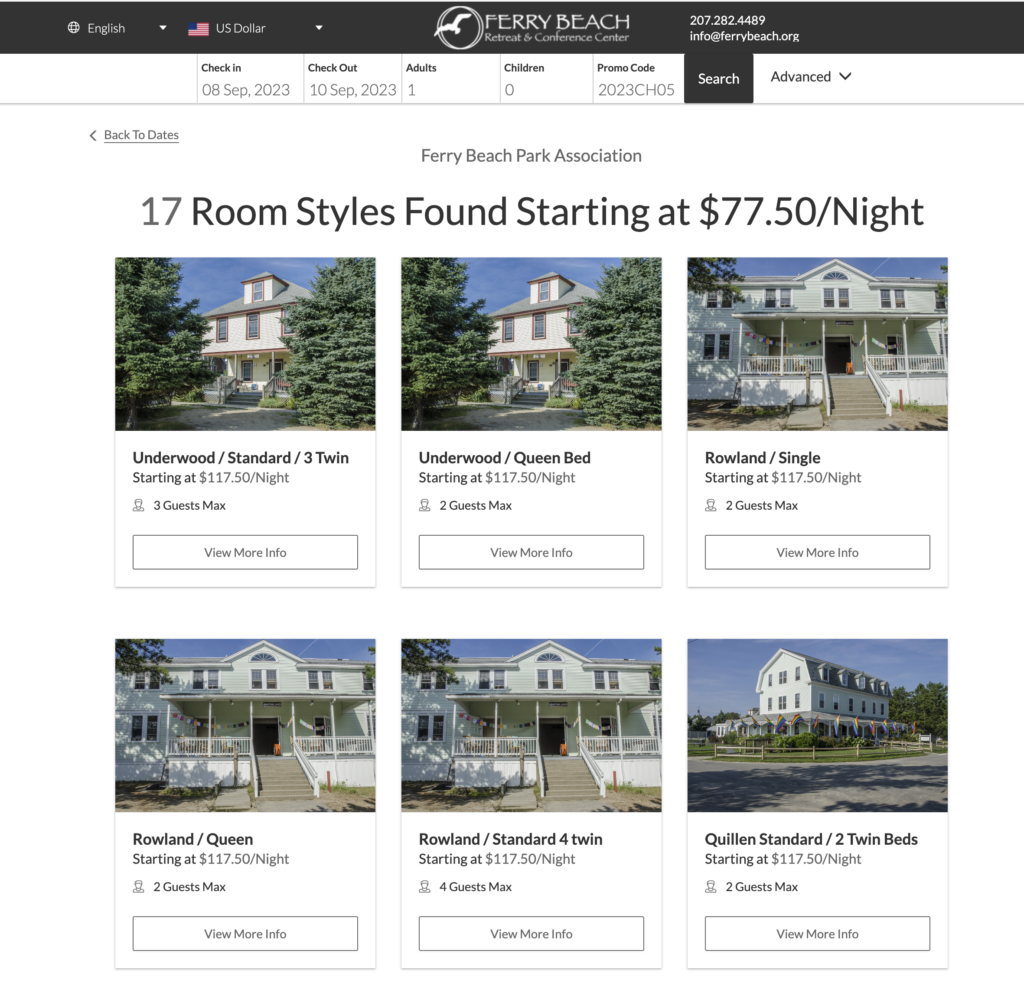 Click on Edit in the upper right to adjust the number of adults and children staying in the room, click on "Check Availability", and, if available, then click on "Book Room." (See image below)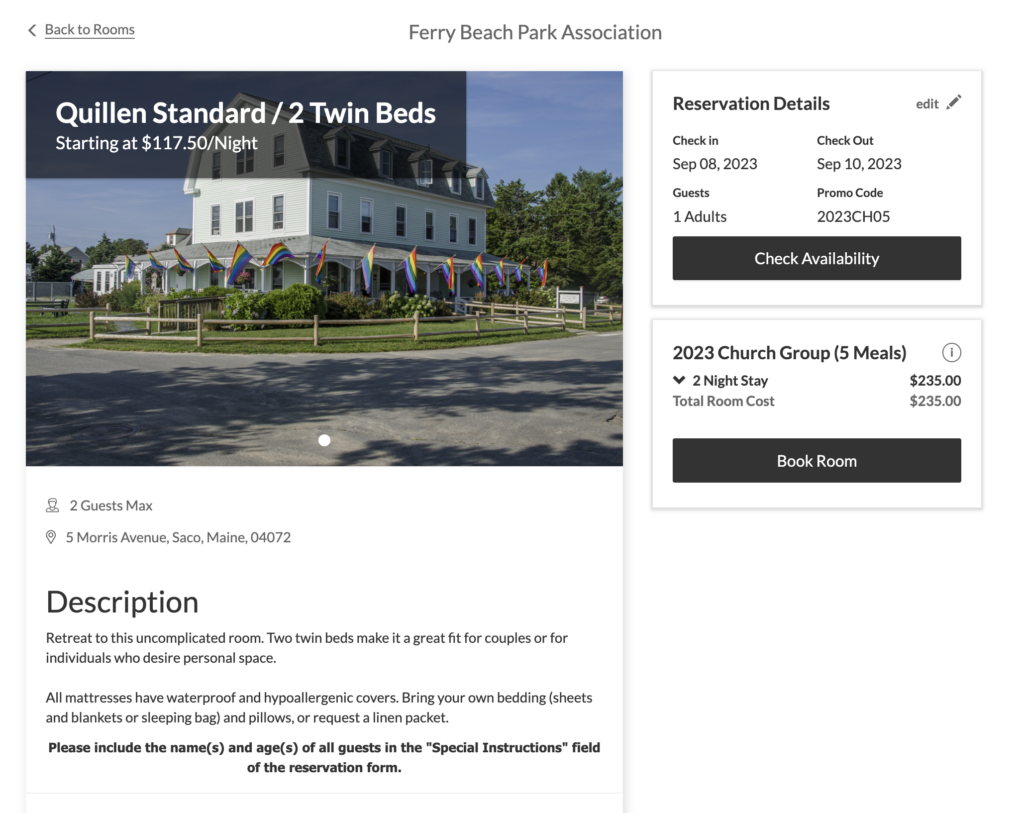 The initial room cost includes meals for the first person; adding people will adjust the cost to include them in the meal plan.
Make sure to include the names and ages of the people staying in the room, in the "Special Instructions" field on the final registration information page, in the field under Payment info.
If you leave this blank, you'll get an error message to fix any missing information (that is supposed to be highlighted in red — but it may not be obvious that this is what was missed). I missed this the first time I tried registering, and was unable to complete the process if I left that field blank.
After you've clicked on "Book Room", you'll see a pop-up where you can choose to add linens, etc., or skip this step to bring your own sheets, blankets, or sleeping bags.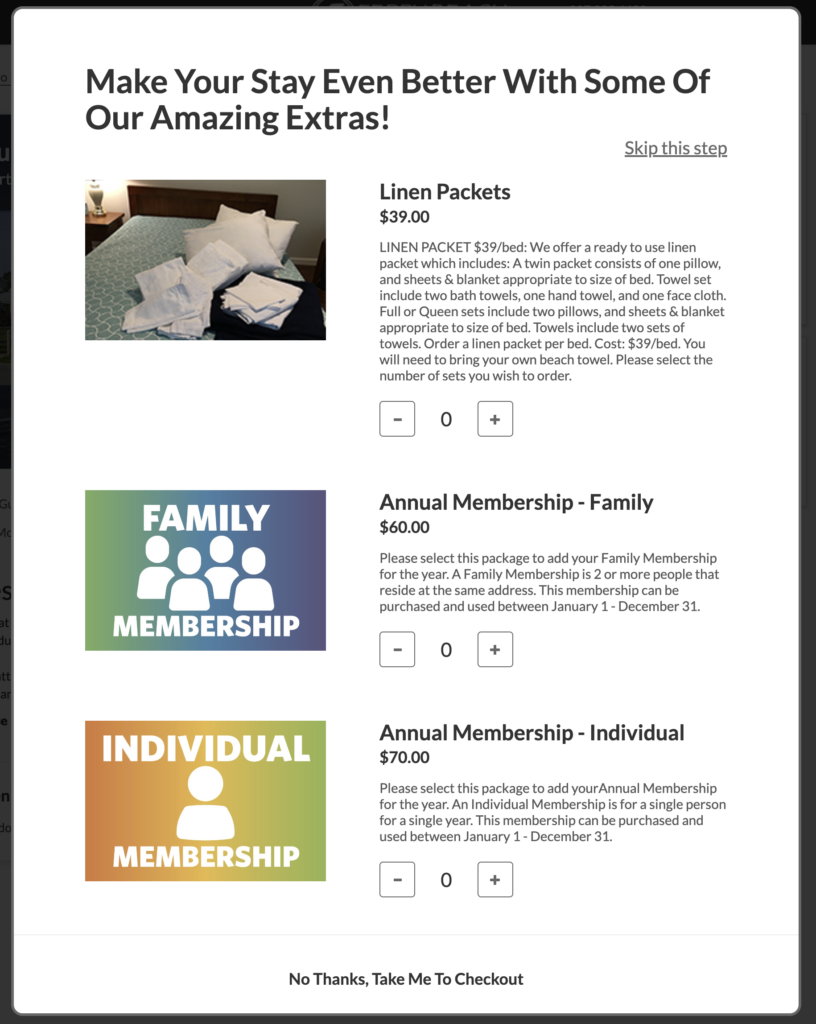 The website will tell you it's loading the Checkout Page, and, finally, this page will come up, where you can fill in your information.
Fill in all the fields, including your credit card information, etc. Check the "I have reviewed and agreed to the trip summary and policies…" checkbox field, and then click on "Book Stay".
Don't forget to add the names and ages in the "Specific Request" field under the payment info fields.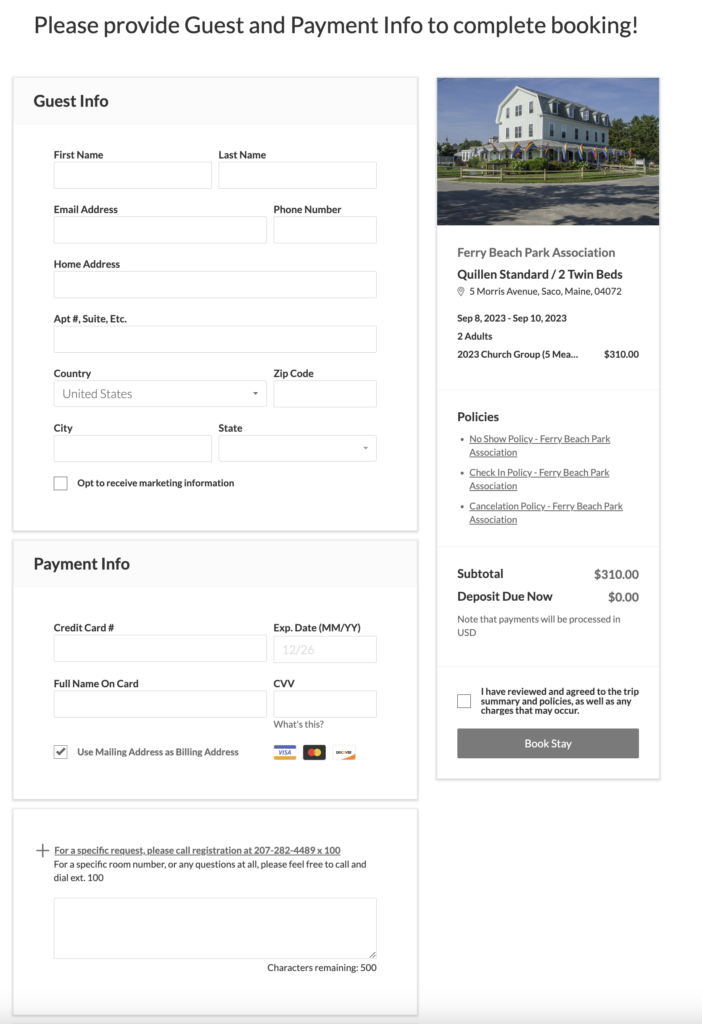 After submitting, you'll get a confirmation email.
If you need to adjust your reservation, you'll need to call Ferry Beach to make any changes.