Rev. Shayna Appel, Minister
In the summer of 2020, we welcomed Rev. Shayna Appel as our new minister. Shayna is a longtime member of our church and is already known to many, so we are excited to engage with her in this new role. Ordained in the United Church of Christ in 2006, Shayna's ordination was recognized by the Unitarian Universalist Association in 2014.
Shayna's background includes a significant ministry in the area of Trauma and Trauma Response. She is a founding member of the UU Trauma Response Ministry Team and serves as Chaplain to both the Peterborough (NH) and Townsend (MA) Fire & Rescue Departments. She is also a member of both the Granite State Critical Incident Stress Response Team and the Massachusetts Corps of Fire Chaplains.
In her free time she enjoys hanging out with her horse, Sunflower, or motorcycle riding with friends.
Read Rev. Shayna's February message.
Read all monthly messages.
Elise MacDonald, Music Director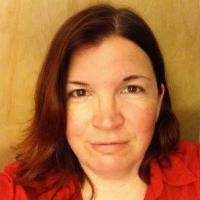 Elise began her music education as a preschooler by picking out the melodies of 1920s-1940s popular tunes on the piano alongside her grandmother, a pianist whose first job was accompanying silent movies by ear in NYC. Elise later embarked on classical flute study and received a jazz-centric bachelor's degree in Music Education from Boston's Berklee College of Music.
Elise founded and taught at Two Rivers Music Studios, a community music school in Peterborough. A multi-instrumentalist equally at home with piano, voice, flute, and electric bass, she was part of the music faculty at Wilton's High Mowing School for 15 years, where she directed jazz combos, chorus, and classical chamber ensembles. In addition to private teaching, she's performed as a flutist in musical theatre, opera, symphonic, and chamber music settings throughout New England. Last but not least, Elise adores accompanying singers by ear as they sing their favorite tunes at Piano Karaoke events, all the while sending gratitude to her Nana for knocking over the first domino. Read her complete biography.
After the privilege of serving as a guest musician several times over the past few years, she is thrilled to take on the position of UUCM Music Director. She can be reached at music@uucm.org.
Jamie Ferrier, Congregational Administrator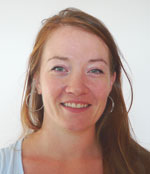 Jamie joined UUCM in August 2015. She attended the University of Vermont, where she received her bachelor's in mathematics. She has worked in several fields, including medicine, statistical research, and hospitality, in addition to owning her own art business. She spends most of her time with her partner, Milan, and their daughter, Evalina, creating art, or gardening. Jamie really enjoys serving the UUCM community. Jamie can be reached at office@uucm.org or 673-1870 ext. 1.
Sue Wahlen, Custodian
Sue Wahlen has been working at our church since April 2005, keeping UUCM spotless and continually moving furniture to accommodate the many meetings and activities scheduled weekly. Sue can be reached at 603-673-1870 ext. 1 (to leave message)
Barbara McKusick Liscord, Minister Emerita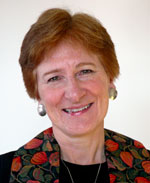 Rev. Barbara served our congregation from 2002 until her retirement in 2017. She initiated a number of events and practices to enhance congregational life at UUCM, including special worship services, programs for children and youth (including educational field trips), the Soul Matters curriculum, Small Group Ministry, various Adult Ed programs, increasing the endowment, property improvements, adding the Shelley Garden property, Green Sanctuary certification, sharing resources with other UU congregations, and actively participating in the Souhegan Valley Interfaith Council.
Olav Nieuwejaar, Minister Emeritus
Jeanne Harrison Nieuwejaar, Minister Emerita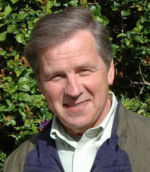 Olav served our congregation from 1976 to 2000. Jeanne, his wife, first served as Director of Religious Education and then was called to co-ministry with Olav for the last years of their ministry together in Milford. Rev. Olav and Rev. Jeanne occasionally lead worship for our congregation and are sometimes available for memorial services and weddings, when our minister is unavailable. Olav and Jeanne served as Co-Interim Ministers in Cambridge, England and at the UU Congregation at Shelter Rock on Long Island. They also served as Co-District Executives for the New Hampshire-Vermont District of the Unitarian Universalist Association.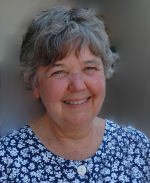 Jeanne is the author of The Gift of Faith: Tending the Spiritual Lives of Children, published in 2002 by Skinner House Books. Her most recent book, Fluent in Faith: A Unitarian Universalist Embrace of Religious Language was released in 2012. At the Worship Service on December 2, 2012, Rev. Jeanne spoke about the topic of this book. Copies of Rev. Jeanne's books are available from the UUA bookstore.