We offer a variety of spaces to accommodate your needs. For instance, plans for a wedding or civil union might call for the sanctuary for your service along with Barnum Hall for your reception, the kitchen to prepare and/or cater a wedding dinner, and the Sophia Lyon Fahs room to provide childcare.
Our stone and beamed building – fashioned after an English chapel – provides a warm, intimate environment for a wide variety of events. Whether you're planning a single or recurring event, UUCM may be an excellent match for your needs.
Some of the events that have been held at UUCM include: weddings and civil unions; meetings and presentations; award ceremonies and recitals; birthday and other parties; music and dance classes; karate and yoga classes; political meetings, workshops; support groups, concerts and receptions.
See our Weddings Brochure and Rentals Brochure. For a complete listing of rental policies and fees, to discuss your rental needs, or to schedule a tour, please call us at 603-673-1870, ext. 1, or email us at office@uucm.org.
UUCM Rental Offerings
The Sanctuary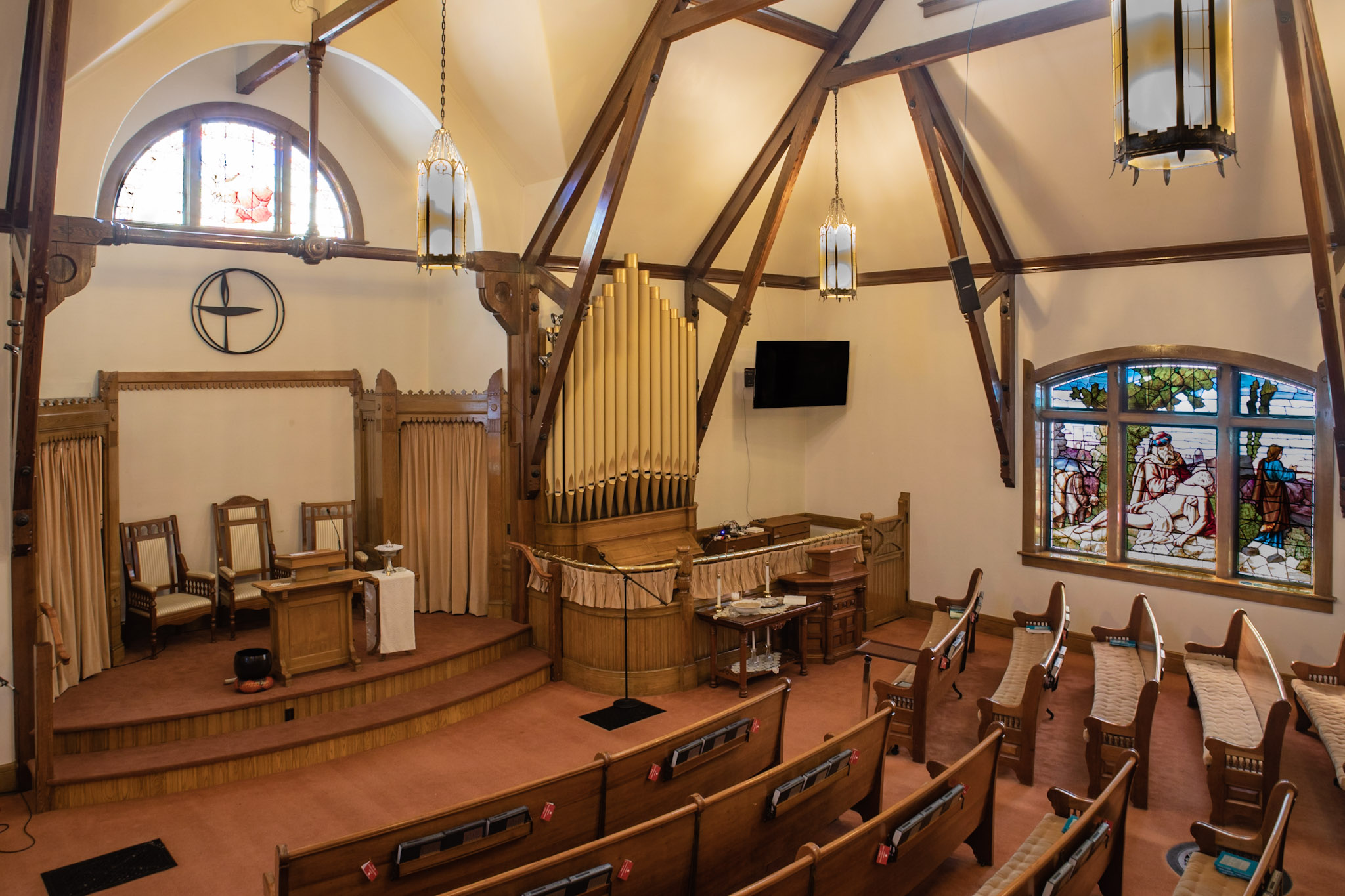 UUCM's sanctuary epitomizes the architecture of an English chapel – with stunning buttressed beams and stained-glass windows that fill the space with light. It is an intimate and comfortable venue for weddings, civil unions, concerts, lectures, and more. It has a grand piano and organ, a sound system and projector and screen.
Seats 130 people
When used with the adjacent Emerson Hall, seats 250.
Emerson Hall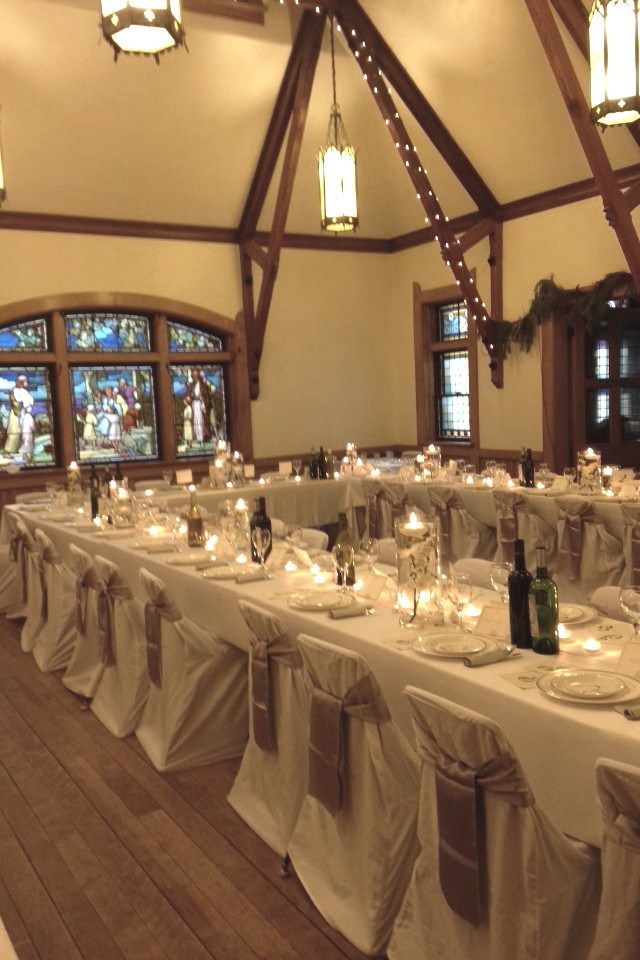 A beautiful beamed and chandeliered room (35'x24') with hardwood floors, Emerson Hall is a great space for receptions, dances, birthday parties, dinners, award ceremonies, and group classes, e.g., yoga.
When set with tables and chairs, it can comfortably accommodate 50 people
When used auditorium-style (or as an extension of the sanctuary), seats 115.
This room can be expanded to add more space by opening the sliding doors to the Founders (Fireside) Room.
Founders (Fireside) Room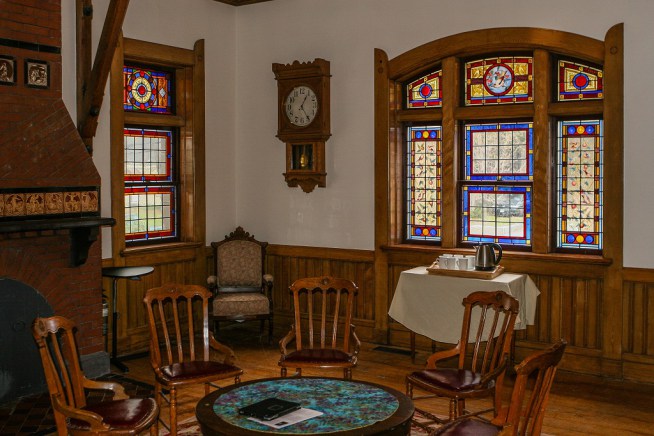 This cozy library with fireplace is a peaceful space (19'x17') for small gatherings. The intimate atmosphere makes it a perfect spot for poetry, meditation, and support groups.
When configured with tables and chairs, it can comfortably accommodate 20 people.
Alternatively, you can open the sliding doors to use this room to expand Emerson.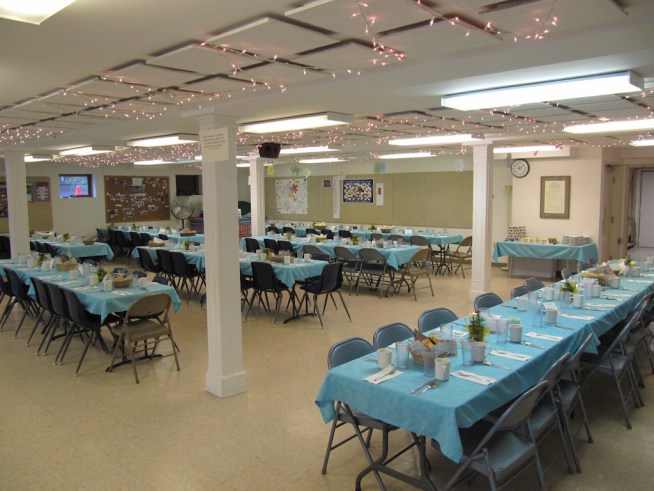 When set up with tables and chairs, this spacious room (37'x48') can accommodate 100-150 people for dinners and receptions. It can also be configured for bridal and baby showers, retirement parties, dances, political meetings, and classes. In an open configuration, it is used for karate classes and a variety of related activities. It is located adjacent to the church's large kitchen, making it convenient to serve dinner efficiently to a large number of attendees.
Kitchen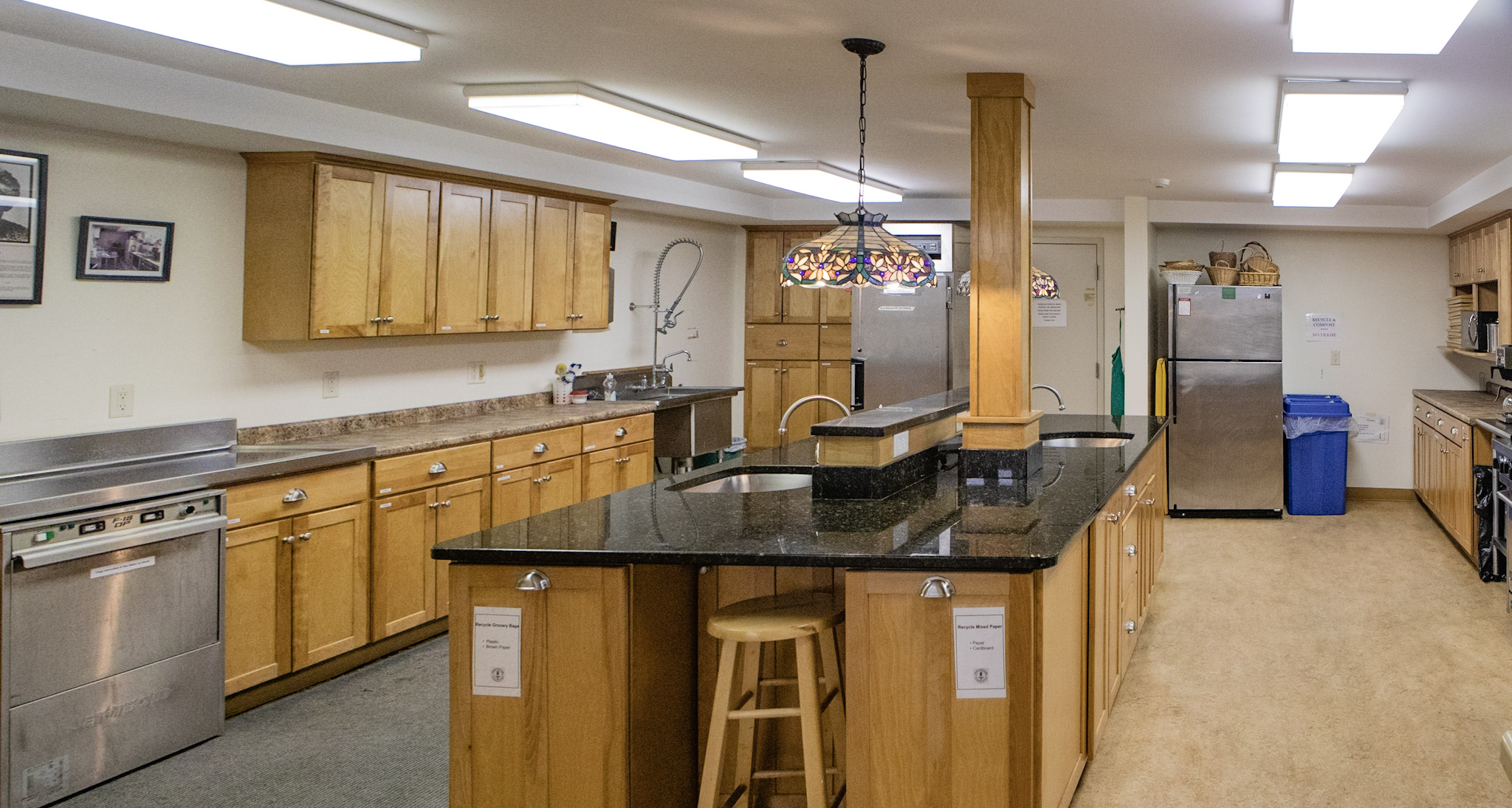 UUCM's large, state-of-the-art kitchen (23'x16') offers the space, appliances, and tableware to prepare or cater meals for a large number of people. It offers an abundance of work surfaces, two refrigerators and a freezer, a commercial-grade Viking stove along with two other cooking/warming ovens, a commercial dishwasher, multiple sinks, and a full array of dinnerware and flatware.
Clara Barton (Granite) Room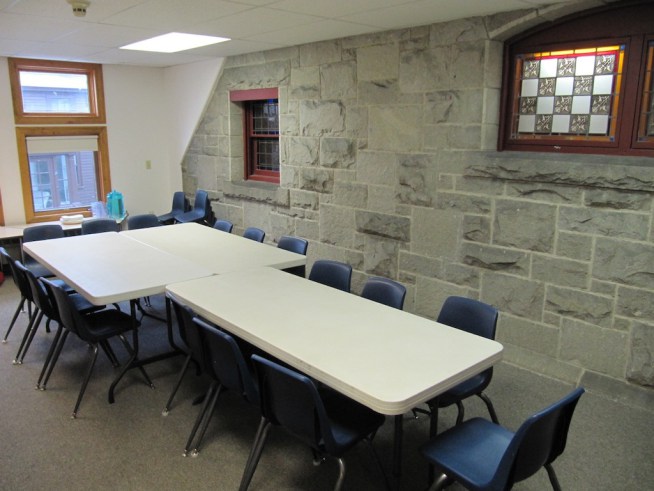 Named for its hallmark granite stone walls, this 12'x24' meeting room is an excellent, private venue that can accommodate 16-20 comfortably. It is used for such events as art and photography groups, Girls Scouts/Boy Scouts, and seminar groups.
Sophia Lyon Fahs Room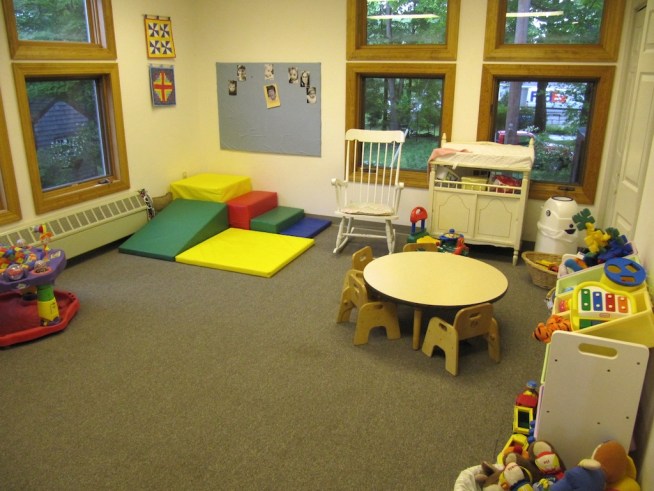 This bright and cheery space (13'x16') is a wonderful space to offer childcare while other events are being conducted elsewhere on the premises. There's a lot for children to explore and do in a safe environment. It can also accommodate 15 people comfortably when set up for a meeting.
Anthony Room
This spacious (18'x30') and light-filled room is ideal for a wide variety of events: birthday parties, yoga classes, meditation sessions, Zumba classes, Weight Watchers, art and photography groups, driver education classes, support groups, and seminar series. It can accommodate 30 people comfortably.
Whitney Young Room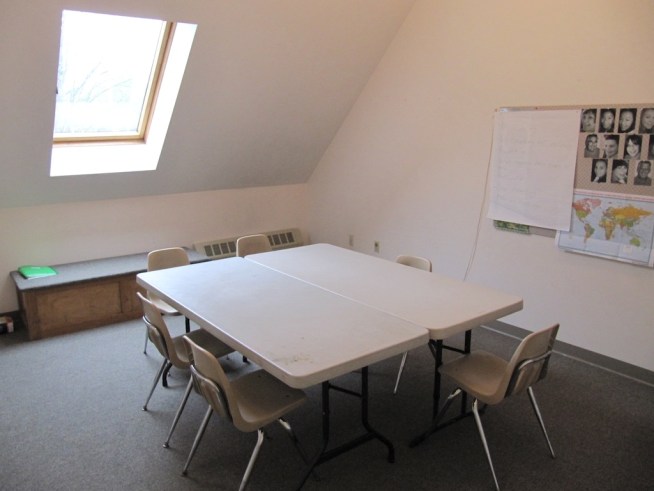 This small meeting room (16'x13') can accommodate about 8-10 people for a working meeting. It has a DVD player and TV screen.
The Shelley Garden
Browse through the following slide show of photos of the Shelley Garden to get a sense of what it's like:
The Shelley Garden is an ideal location for an outdoor gathering.
The lower garden is approximately 80 ft x 100 ft = 8000 sq ft. The upper garden, including terraces, etc. is 40 ft x 50 ft = 2000 sq. ft.
Plenty of space to spread out!