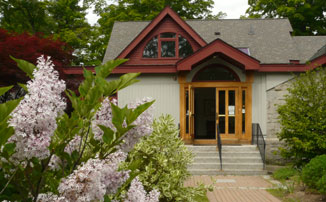 Our Sunday worship services begin with the entire community of all ages gathered together in the sanctuary. We light the chalice, and opening words call us to worship. Music is woven throughout. After the opening hymn, we recite our affirmation:
Love is the doctrine of this church,
the quest of truth is its sacrament,
and service is its prayer.
To dwell together in peace,
to seek knowledge in freedom,
to honor the earth,
to serve human need
to the end that all souls shall grow into harmony with the sacred
— this do we affirm and covenant with each other.
Joys and Sorrows: Anyone with a joy or sorrow is invited to share it with the congregation and light a candle. We sing Draw the circle wide…No one stands alone and you are invited to call out the names of people you are concerned about.
Story for All Ages: Children come forward for a Story for All Ages, after which they proceed to their Sunday Morning Circles. Childcare is provided in the nursery for those two years and younger.
Themes: Our worship services are based on various themes relevant to human life, spiritual seeking, and making justice. The theme is woven throughout the service – in the sermon, music, and readings. Readings come from many sources — scripture from the world's religions, poems, essays, and novels.
Throughout the year, there are special services such as Water Communion.
Dress is informal. Come join us!
September to Mid-June Sunday Worship Services
Sunday, 10:30-11:45 am, followed by coffee and fellowship
Second Sunday in September through mid-June
Summer Services
Mid-June through the first Sunday in September
Sunday, 9:30-10:30 am, on Zoom (see Calendar for link)
Small, informal discussion on different topics with various facilitators each week